Conscious Eco-Fashion Company That Brings Good Karma And Preserves The Environment
Image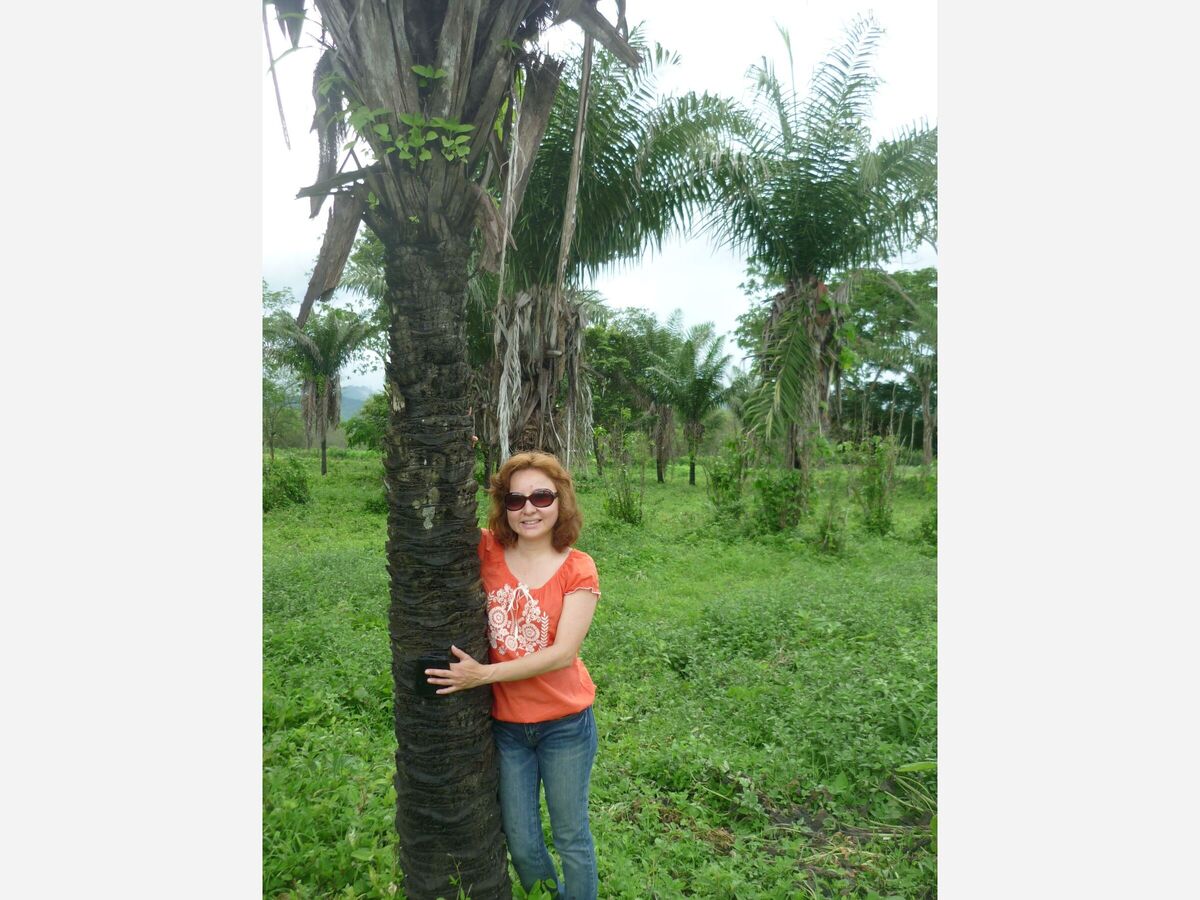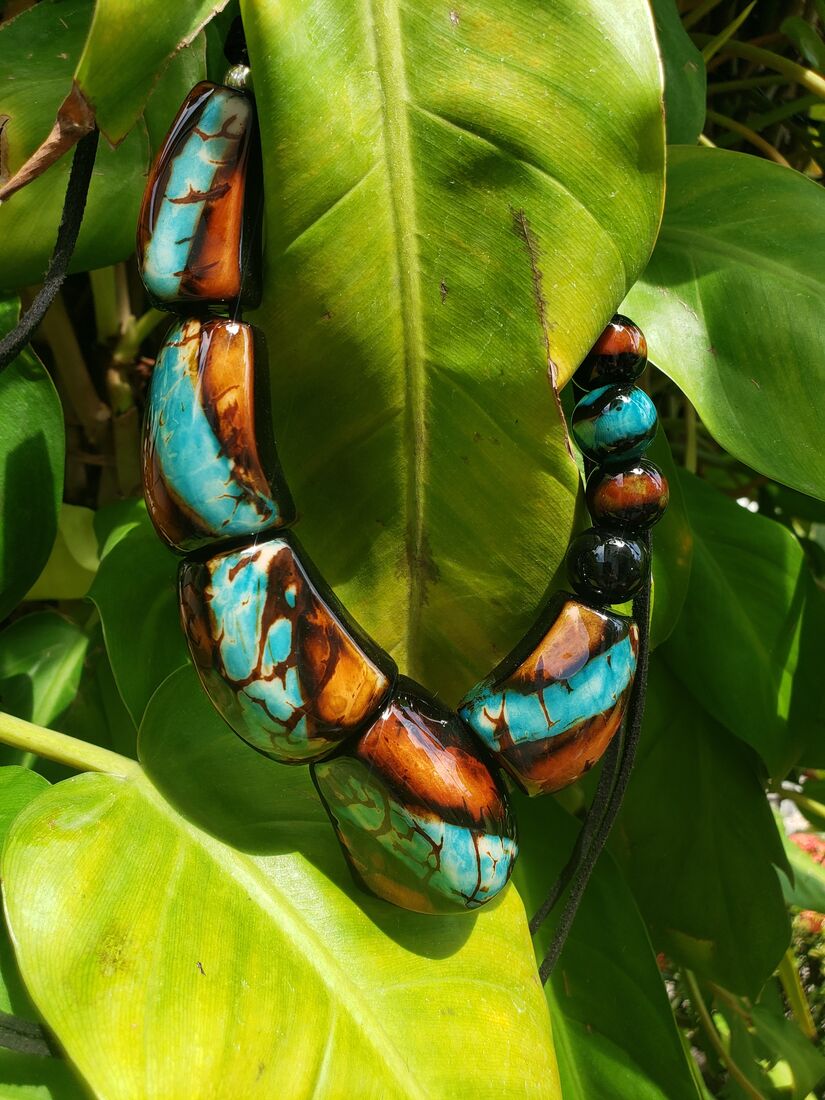 The uplifting and vibrant karma of Organic Jewelry by Allie with origins in Ecuador has been gradually spreading around the United States to Russia - even as far as Australia.
"I have the ecological spirit since childhood, thanks to my parents who made me visit rivers, mountains, paradise beaches and watching and reading conservation literature, Allie Thornton explained.
"Bring a kid close to nature is the best way to teach a kid to love, respect and preserve natural places," she added.
Thornton's sustainable business is all about respecting and preserving nature. She began introducing her product line at the farmers' markets in San Diego, California, and eventually had her first cart in Wallach and Goldman Plaza in Old Town, San Diego. She moved onto presenting her designs at larger art shows, Hawaiian festivals, and Tiki Shows.
Her jewelry designs are nature inspired which include earnings, bracelets, necklaces derived from the co-friendly colorful tagua nut.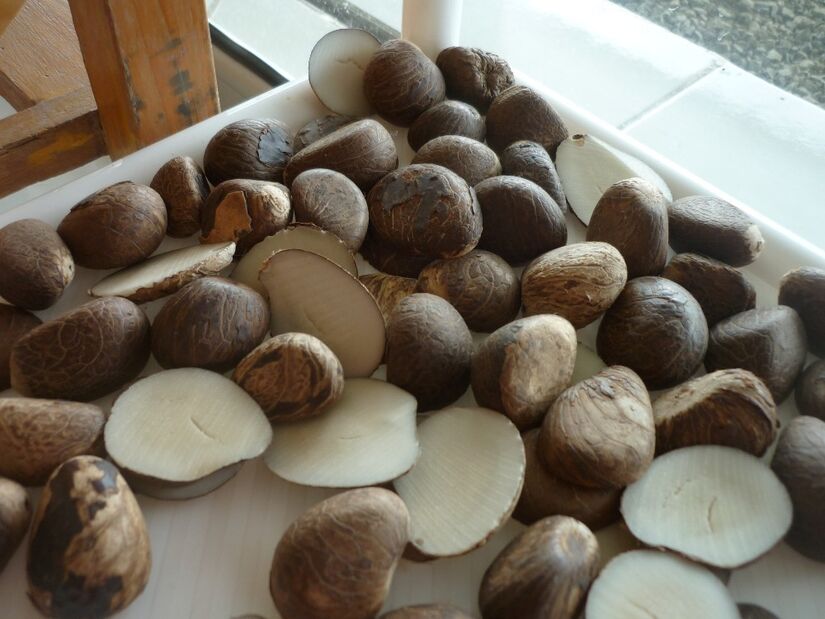 "The nuts grow in the mountain rainforest range, Cordillera Chongon Colonche in Ecuador. We work with the village artisans based in Sosote, Manabi Coast as well in the Andes Mountains towns, Cayambe and Quito.
Thornton was born in Guayaquil which is the largest coastal city in Ecuador. It is the base for her creative venture where the farmers go to harvest the tagua nuts. She purchases the nuts. The farmers do the carving and coloring while the women do the beading. The village artisans have shared their knowledge with Thornton.
"I bring the products to the United States, design and make the first cut. Then the production line is made by the artisans. We communicate via What's App. We text, talk and send photos to each other. The final product is shipped to me in Temecula," Thornton explained.
This all came to a halt when the COVID-19 pandemic hit the United States and other countries impacting businesses and movement of people worldwide.
"My shows stopped. Some of my customers from Santa Barbara to Fallbrook closed their stores as they could not afford the rent or survive. I never imagined this. The income before was 70 percent shows, 10 percent wholesale, and 20 percent online," Thornton stated.
The creative designer went back to the planning table to reconfigure how to continue her business as she still had inventory. Thornton hired an e-shop marketer to assist her in improving her listings and social media. She took a course, "Leadership & Business Management Academy" and additional guidance from the National Latina Businesses Women Association of the Inland Empire (NLBWA).
"We also got the Disaster Loan Assistance from the Small Business Administration of $10,000 which we are using in developing our website and all the education courses to improve our online visibility, adding SEO optimization, email lists, and social medial sales channels," Thornton said.
She added that her customer base is growing. Her customers have increased by two hundred percent and sales have increased by sixty percent.
Thornton has been giving back to the community in the United States and Ecuador as her business grew.
Thornton is married to a former fireman, John, who is now retired from the Santee Fire Department, San Diego. They are involved in several charitable projects. The "Operation Girl Empowerment"
focuses on education of orphaned girls in the Orfanato Santa Maria de La Esperanza (Mary of Hope) located in Olon, Ecuador. Three percent of the sales are designated for educating the girls and each are gifted Barbi dolls. She has expanded the charitable project to include boys who are now being taught photography and video classes by her brother, Pedro Posligua, who works in television in Ecuador.
"He is also collecting donations among his friends and Instagram followers in providing food, diapers, shampoo, milk formula and other basic needs to the orphanage," Thornton stated.
Thornton and her husband are pet enthusiasts. She pointed out that she donates thirty percent of the sales of one design collection, "Rescue Me" to the Animal Friends of the Valleys, based in Wildomar, California, where the couple often volunteer.
To learn more about the company and Allie Thornton, you can visit her website, www.organicjewelrybyallie.com. Phone: 858-449-6801. Email: info@organicjewelrybyallie.com.