99th Annual Ramona Pageant
Image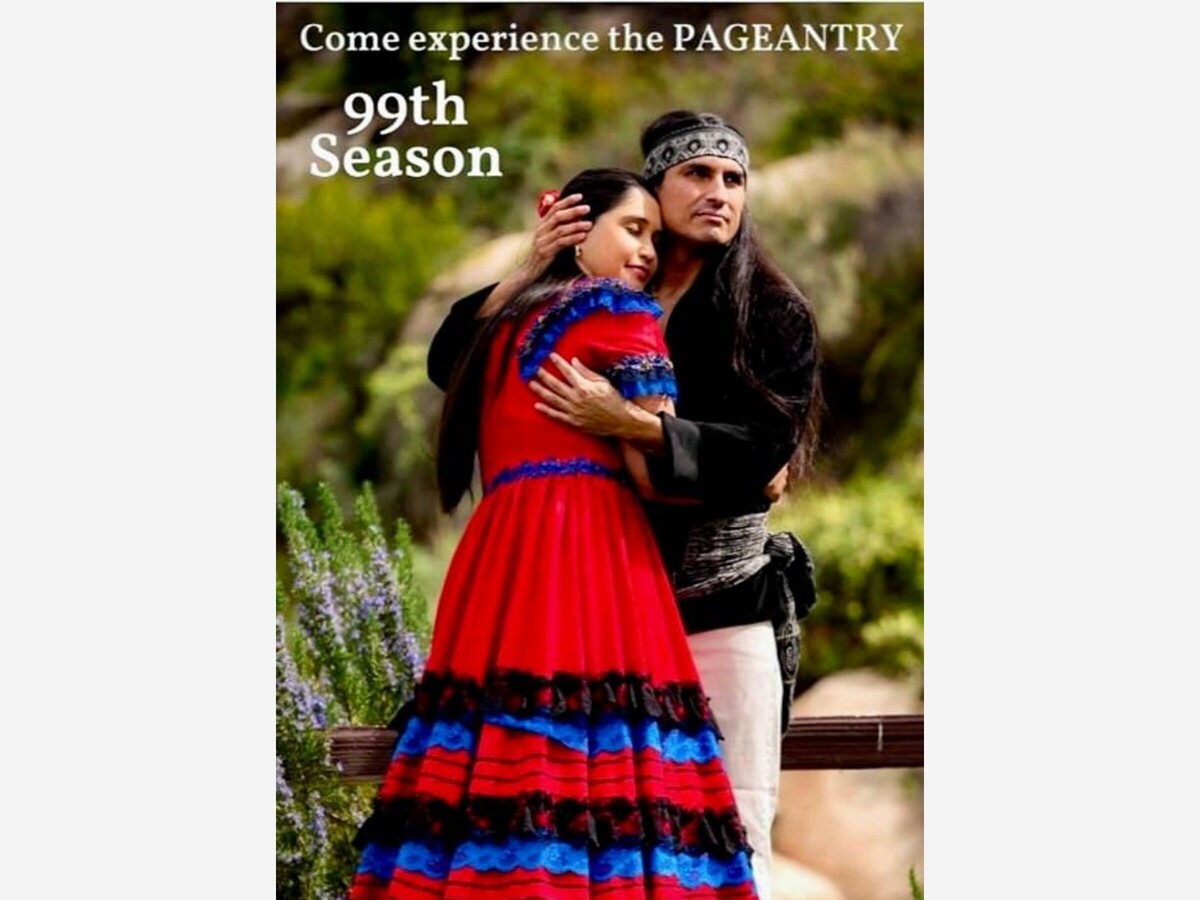 This post expresses the views and opinions of the author(s) and not necessarily that of Inland Empire News management or staff.
The Ramona Pageant Association is proud to announce the return of RAMONA after two years of absence due to the global pandemic. RAMONA, the longest, continuously-running drama in the country, will make its 99th appearance at The Ramona Bowl on April 23, 24, 30 and May 1, 2022. Tickets for the show are now available at www.ramonabowl.com.
"As the Bowl returns to full operation after more than a year of closure due to COVID and numerous construction projects, some of which are still underway, we look forward to a return to our traditions and many new opportunities, too," said Dee Cozart, President, Ramona Bowl Amphitheatre Board of Directors.
Each spring, hundreds of actors, dancers, musicians, horses, cowboys, and of course, those who represent the rich heritage of Southern California's Native Tribes, all come together to create the magical experience that is RAMONA, a classic love story based on actual events that took place in early California during the 1850's. Much more than just a love story however, RAMONA is a representation of the tragic history of Southern California's native people. It is a love story with a moral, a message that is as relevant and important today as it was when RAMONA was first written over a century ago.
RAMONA began as a novel, published in 1884 by Helen Hunt Jackson, one of America's most popular women writers of her day. Though never one to get involved in social causes, in the year 1879 Jackson had suddenly emerged as one of America's leading advocates of Indian rights. She called for changes in the government's Indian policies and documented their past crimes in her 1881 book, "A Century of Dishonor".
In her book, Jackson described in vivid detail the broken treaties, brutal murders and evictions the Indians had endured. Forced onto reservations, disease and death soon took their toll. America's Indians were heading towards extinction.
Jackson had hoped her book would lift the American people to the same sort of outrage she felt over the treatment of the Indians. However, when Jackson realized that most Americans were not sympathetic toward Indians, she decided to write a novel that would move people's hearts by disguising her reform message as a love story. She called her novel RAMONA.
And so, the story of RAMONA was born. And the idea that more hearts could be won with pure emotion than with detailed information proved correct. And the novel's success not only transformed the way people viewed the issue of Indian rights in America, it created a romantic vision of California that still lives on today. The book has never been out of print. And many movies and television versions have been created over the years, but it's the RAMONA that one experiences at The Ramona Bowl every spring since 1923, against the beautiful backdrop of the San Jacinto rolling hills and turquoise skies, that one truly feels the presence and spirit of RAMONA.
Tickets are now available at www.ramonabowl.com.
Follow us on Social Media:
Facebook: @ramonabowl
Instagram: @ramonabowlhemet
Ramona Pageant Association
27400 Ramona Bowl Road
Hemet, CA 92544
United States