Sunshine Inspirations Abound in The High Desert
Image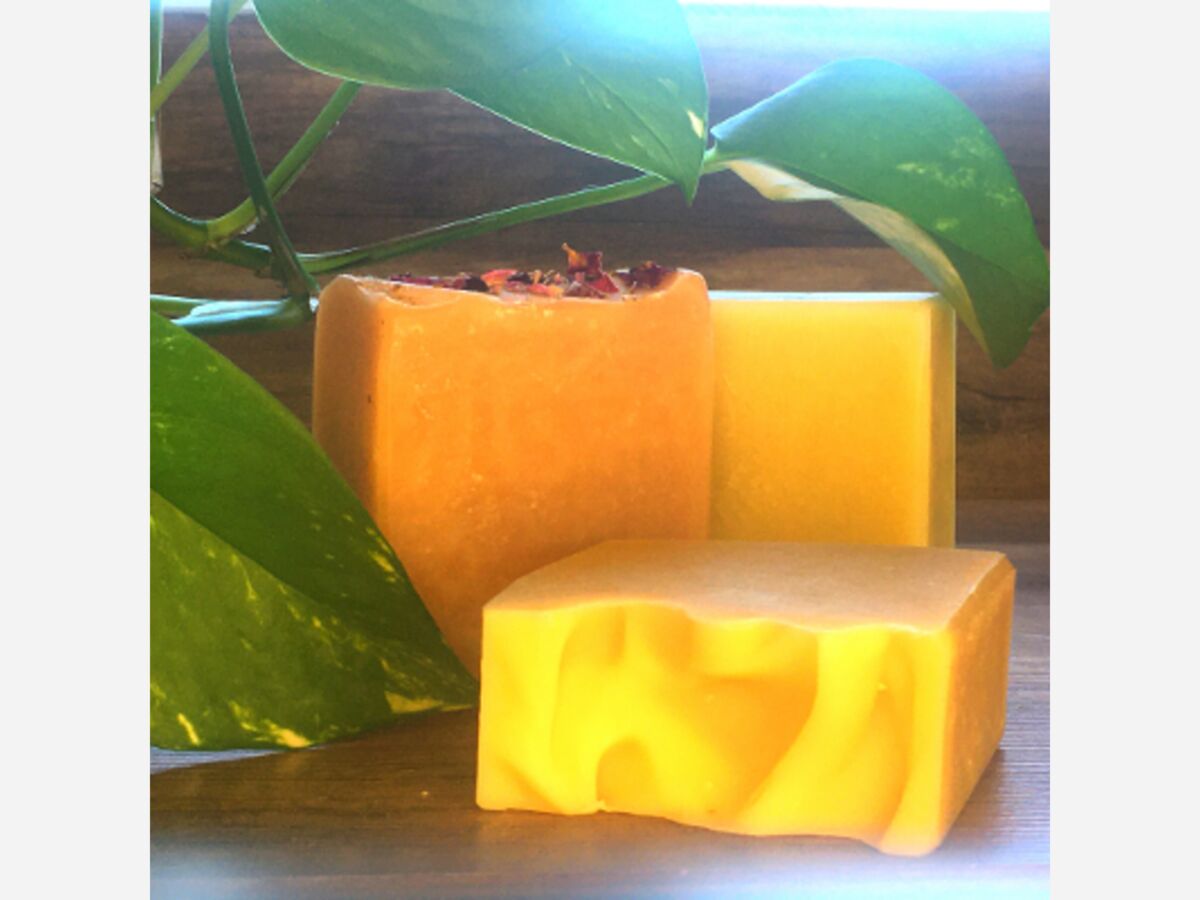 What began as a hobby has evolved into a glowing business for Jenny Sunshine Cleveland, founder of the natural, artisan soap company,  Sunshine Inspirations.
"I make most of the products for my home, such as cleaning products. I made my first batch of lavender soap, and thought wow, I could sell this," Cleveland said.
She started in 2018 and people began to buy her products and it dawned on her at the time, "I think I just accidently started a business," Cleveland stated.
Her soap making business was basically self-taught. Being an avid reader, she absorbed the knowledge from books and online, mostly from YouTube. "Learning anything is a continual process and I think I get a little better with each batch. It's taken a little over three years to get to where I am today," she commented.
When asked if her products are organic, she replied that she uses natural ingredients like shea butter, mango butter, coconut oil, and olive oil. The entrepreneur emphasized that she does not use synthetic fragrance oil or ingredients that contain toxic chemicals.
"Natural soap has naturally-occurring glycerin. With many commercial products, the glycerin is removed and added to other more expensive products. This is one reason people sometimes find commercial soaps drying. Natural soaps are creamy, bubbly, and have a great lather – naturally." she explained.
Cleveland markets her products at special events, craft shows, farmers markets, a few stores, and through her website. During the pandemic, her business came to a halt for about four months and when she was able to operate under the essential business classification, Cleveland resumed selling at farmers markets.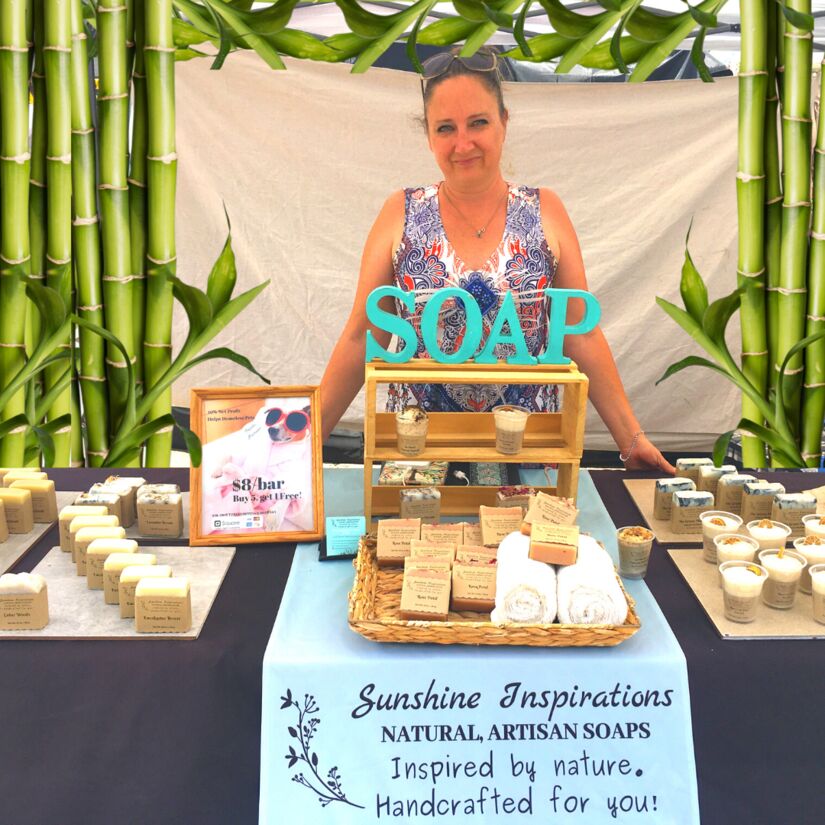 Her products attract a wide range of customers and she remarked, "everyone needs soap." She targets women but she has created a soap line, "The Grease Monkey" for mechanics. It has pink Himalayan salt on top and inside along with activated charcoal, to remove dirt from the skin.
Since she loves animals, particularly dogs, and is a proud owner of two mixed Maltese, she emerged with the Bark Bar which she stated is "a simple soap for simply precious pets, containing cedarwood and geranium oils. Part of my vision when I created Sunshine Inspirations was to create a business that would give back by helping homeless pets. So, ten percent net profit is donated to local animal shelters, rescue groups, and organizations that help animals. Every bar purchased from Sunshine Inspirations helps bring a homeless pet home."
Sunshine Inspirations soaps may be found at Stardust Boutique in Apple Valley https://shopstardustboutique.com/. The Bowl La Verne https://www.facebook.com/The-Bowl-La-Verne-240198936015276
To contact Jenny Sunshine Cleveland: Phone: 760-220-3054. Website: https://www.sunshineinspirationssoaps.com/